Are you pregnant and worried about keeping stretch marks at bay?
Pregnancy is one of the most exciting times in a woman's life. However, it does come with its own set of challenges some of which include weight gain, stretch marks, and morning sickness. 9 out of every 10 pregnant women will get stretch marks, with stretch marks becoming more pronounced in the 6th and 7th month of pregnancy. Are there any skincare products which are safe to use during pregnancy?
Yes! And here they are the top five must-use skincare products during pregnancy.
1.       Moisturizer
If ever there was a time to use moisturizer it's while you're pregnant. Pregnant women have a tendency of having dry skin because of hormonal changes in their body. Keep skin soft and hydrated by using an aqua based moisturizer. Moisturizers aren't just great for keeping the skin supple during your pregnancy, but they go a long way in helping to reduce the visible appearance of stretch marks.
2.       Toner
Most women use toners before applying makeup in the morning and in the evening after they've cleansed their face. Toners, especially astringent or alcohol-based toners help to shrink pores. If you're pregnant, your toner won't just be for your face and décolletage anymore. Apply toner to your breasts as well and massage gently.
You want to do this because as you progress with your pregnancy, your breasts will be increasing in size, causing the skin to stretch. Most women discover stretch marks under their breasts during this time. Applying toner to your breasts and massaging them will help keep stretch marks at bay during your pregnancy and after the pregnancy.
3.       Body Washes and Cleansers with Natural Oils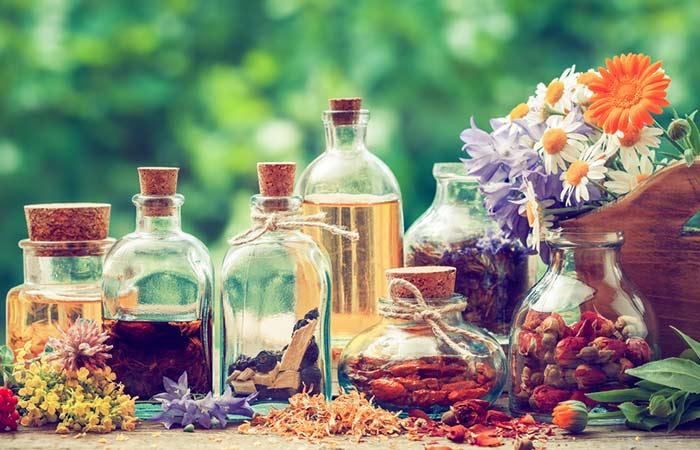 Who says you can't have glowing, stretch-mark free skin after you've had your baby? To have this kind of skin, however, requires you to pay attention to the type of skincare products used during pregnancy. If you use body washes and cleansers, make sure that they are sulfate-free. This is because cleansers that contain sulfates will dry out your skin, leaving it with little elasticity. Opt instead for products with natural oils such as coconut oil and raw butter.
4.       Natural Oils
The benefits of natural oils like jojoba oil, coconut oil, Shea butter, and almond oil can never be touted enough. Not only are these oils great for moisturizing your body, but they are excellent for your hair too! To prevent stretch marks on your body during pregnancy, apply these oils to the belly, back of the legs, thighs and breasts and massage.
5.       Don't Forget Sunscreen!
Sunscreen is just as important during your pregnancy as at other times – if not more important.  Sunscreen from a reputable brand like Clarins will help prevent the appearance of stretch marks during pregnancy. Clarins' Sun Care Body Cream High Protection UVB/UVA is a good example. Apply sunscreen to areas that are likely to experience stretching during pregnancy such as the chest, your stomach, and belly, inner thighs and back of the legs.
It is possible to enjoy your pregnancy without having to worry about stretch marks!